I recently (actually with my review schedule being so packed, it's been a little over a month! LOL) had the opportunity to review a few products from
Pins with Personality's Etsy Store
. I was given the choice of a brooch to review and due to my love of whales, I chose this brooch: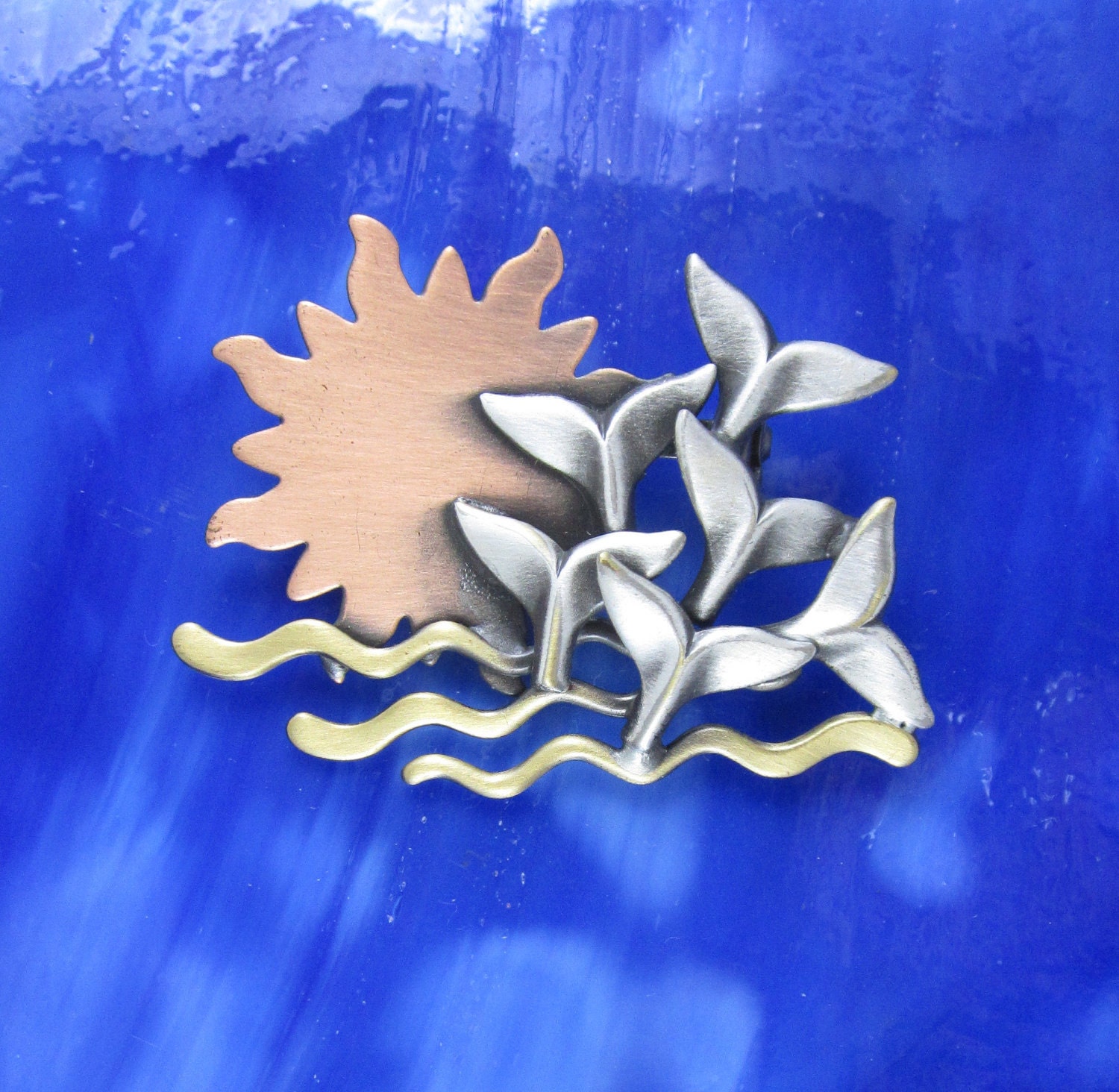 It came in a gold box and was sitting on a cotton square when it arrived! The brooch is beautiful as is the packaging! She carries several varieties of brooches from animals to Born to Shop to music! There are so many different ones, there is no way I can even begin to name all the different catagories! You'll just have to visit
Pins with Personality
to see them all!
She also sent me a couple of new products to her site! A french barrette and a ponytail holder! These are the most ornate ones I've seen and they are excellent quality! Here's what they look like:
My camera is taking some blurry pictures lately so I'm sorry the pictures aren't great, but the pieces are silver and have ornate engraving on them! The silver is antiqued and they are gorgeous! The barrette held my hair in place and didn't slip. Most barrettes of this type want to slip and not hold my hair tightly as I have fine hair but this one did not! I have short hair so I couldn't use the ponytail holder, but my best friend has really long hair and it looked great in her hair! The hair band is made of the material that doesn't damage your hair by snapping it where the band is.
All in all, the pieces I received are made of the highest quality materials and are really beautiful! I would recommend shopping at
Pins with Personality's Etsy Store
for some amazing pieces of brooches and hair jewelry! When you visit the store, come back here and leave a comment letting me know which pieces caught your eye! I'm sure you'll find several!
Disclaimer: The product(s) featured in this review were provided free of cost to me by the sponsor. Opinions expressed are totally my own and are NOT in anyway influenced by monetary compensation.
Until next time...
Hugs,